Indianapolis Residential Pest Services
You've found our residential Indianapolis pest control services page. Since you came to this particular page we are guessing you require pest elimination services for your Indianapolis home. If so, then you've arrived at the best place! Indianapolis Pest Control provides the most effective residential pest control services to Indianapolis homes. We aren't one of those companies that try to trick you into paying for a contract. We can provide single-service pest treatments without a contract agreement. We tailor our pest treatment to your problem. Although, if you do want a quarterly pest plan to keep your family safe all year, we can help!
Whether you are having issues with spiders, cockroaches, fleas, mice, or just about any other pest, our residential Indianapolis pest control technicians are willing to keep your family safe. Typically, pests hibernate as winter approaches. Often, the pests will find shelter in your home. This is the reason that spring and summer seasons are pest-heavy. Those pests make their appearance from hiding and interfere with your life when it gets warmer.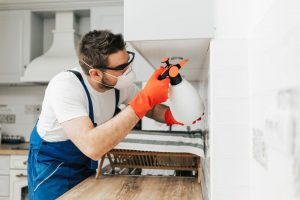 Recently, we've been taking a ton of calls for our residential Indianapolis pest control solutions to help with unwanted fleas, spiders, mice, and bed bugs. Bed bugs are often difficult to eradicate, so it's a bummer that bed bug problems appear to be on the rise.
We assume that protecting your home and family is our mission. During the process of our extermination services we will ensure that the area is safe. If you have children or animals just let us know and your treatment will consist of pet and kid friendly treatments to ease any worry. (Where applicable.)
If you're someone who cannot stand the sight or even the thought of bugs, then we strongly suggest that you consider a quarterly pest control service. We will come out to your house periodically to perform preventative pest solutions. We can help create a pest barrier so you never have to actually see them on your property again.
If you are someone who never wants to deal with pests, this is going to be the most beneficial and affordable plan. Just pick up the phone and give our residential Indianapolis pest control exterminators a call today. We will be happy to discuss your choices and help any way we can!